LOCATIONS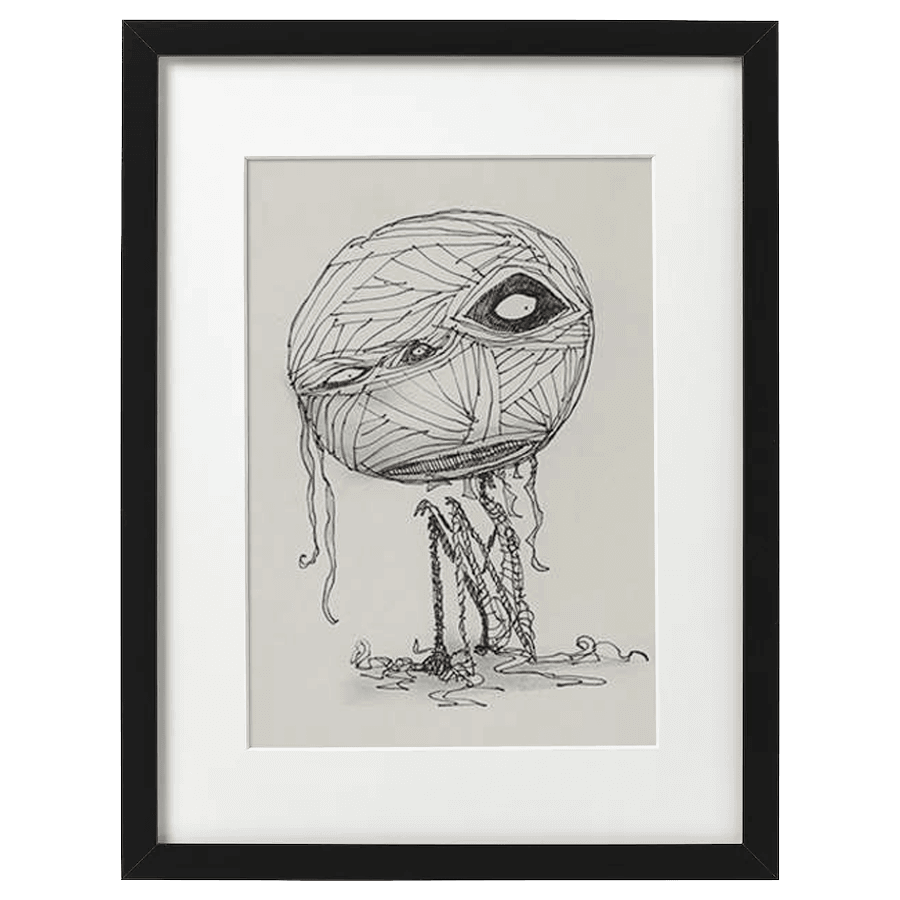 THE EXHIBITION
Enter and discover the extraordinary world of filmmaker Tim Burton!
Enjoy this captivating immersive experience, as you delve into the mind of Tim Burton. This is a unique opportunity to access his inner world and his creative process by discovering hundreds of original works by the director.
Walk through the dark and magical forest of The Funeral, (re)discover the colourful characters of Edward Scissorhands, Charlie and the Chocolate Factory and Beetlejuice, and lose yourself in the incredible world of Alice in Wonderland and Mr Jack's Christmas.
Each room will lead you to a unique experience and only you will decide your path... So choose the doors you want to open!
*The experience includes stroboscopic effects.
Duration of the experience: approx. 45 minutes.
All participants, regardless of age, must purchase a ticket to enter the exhibition.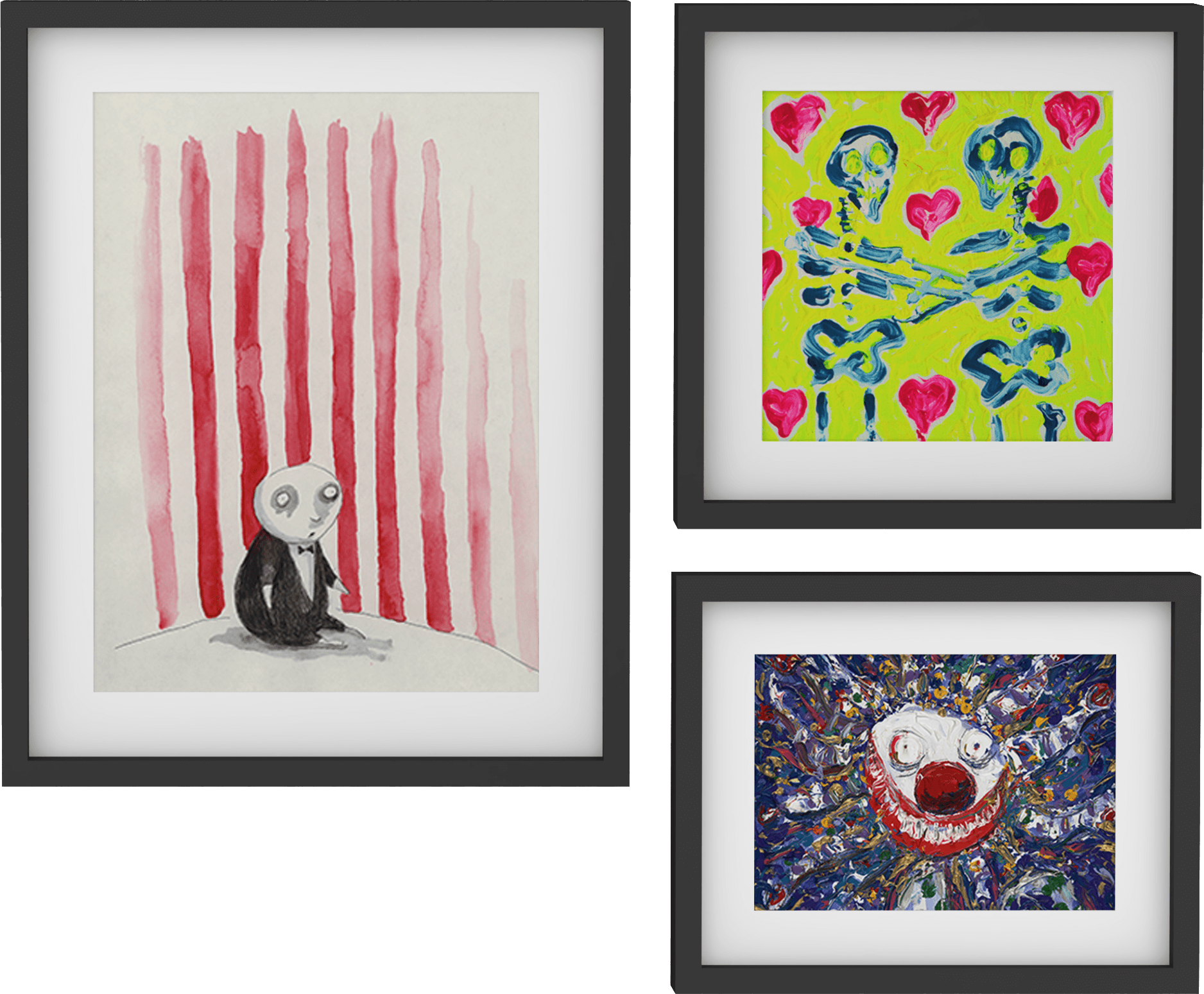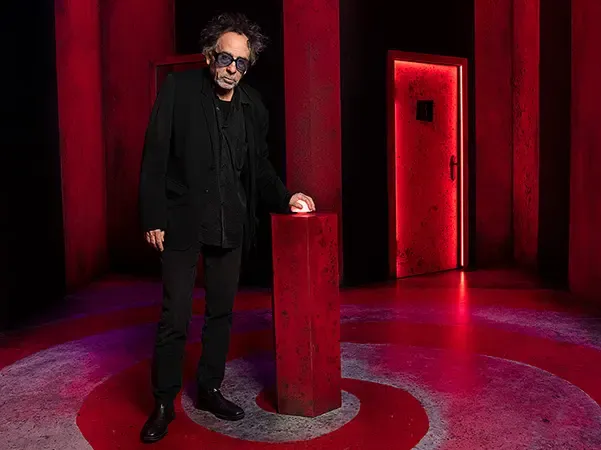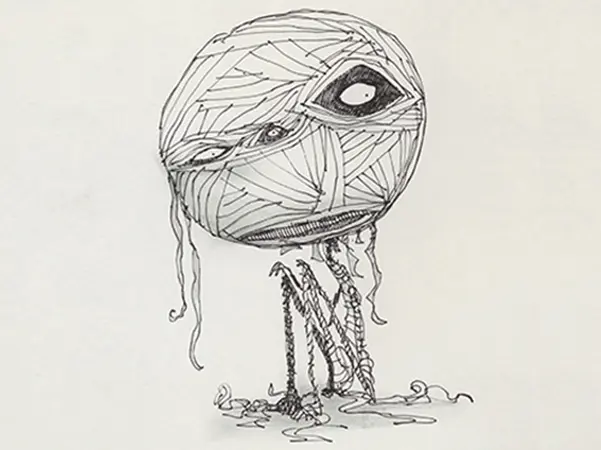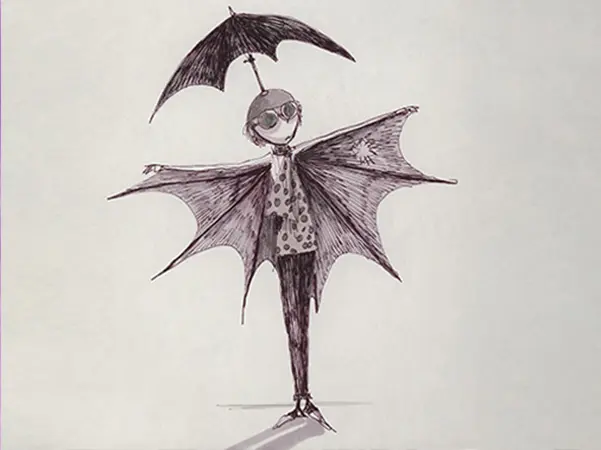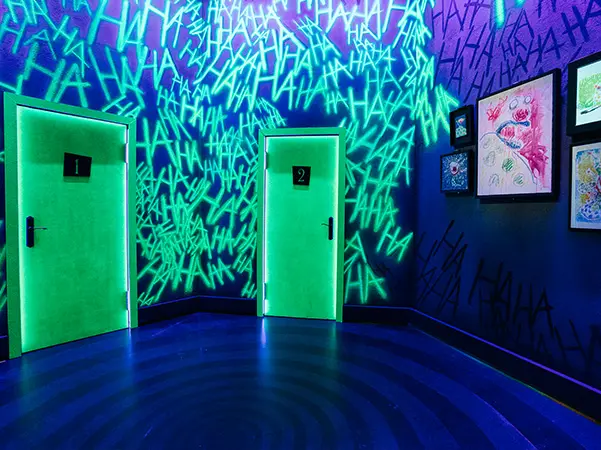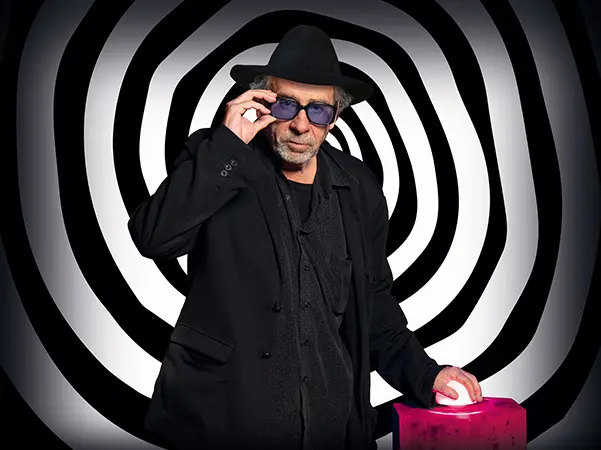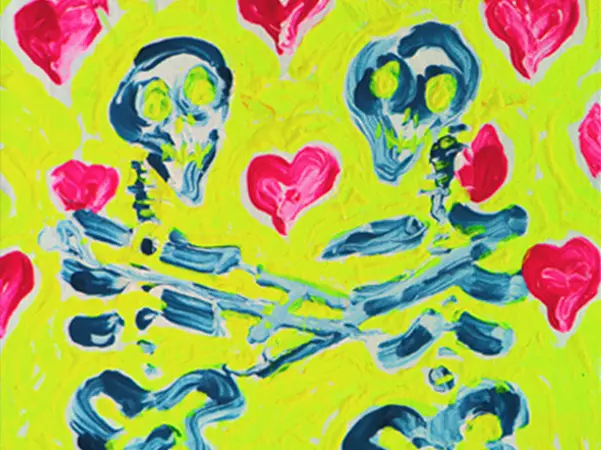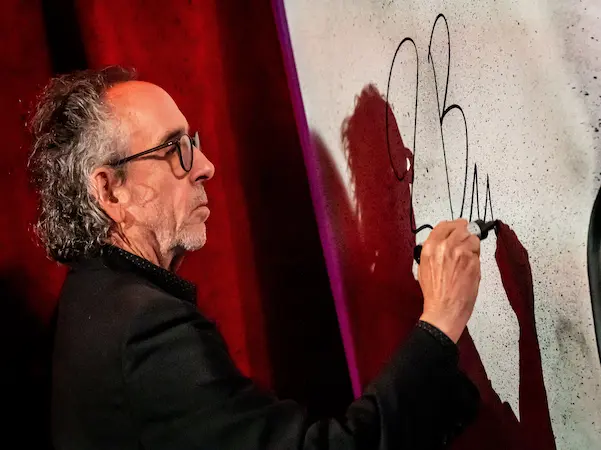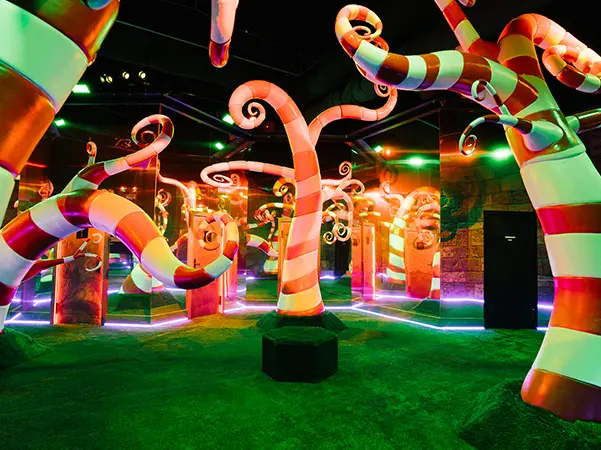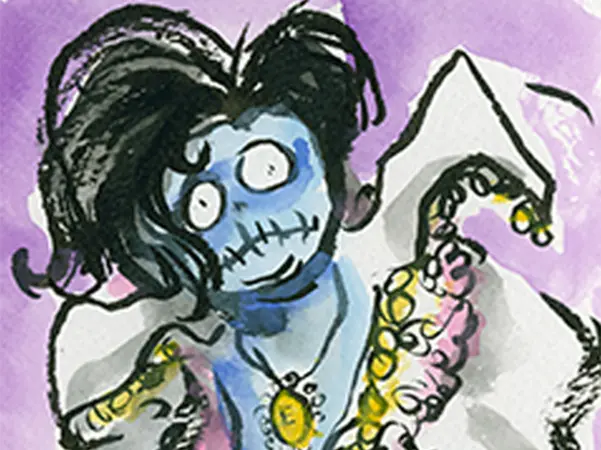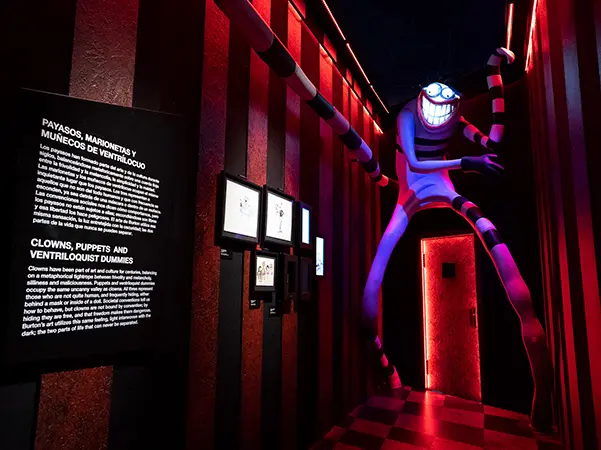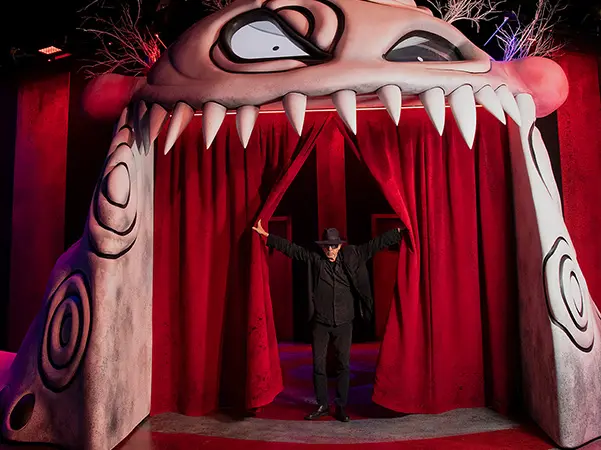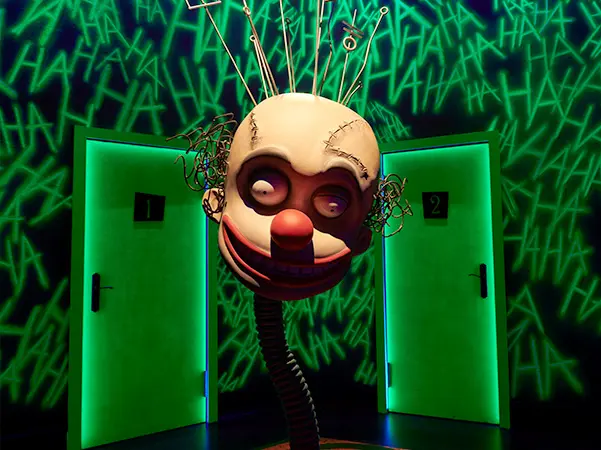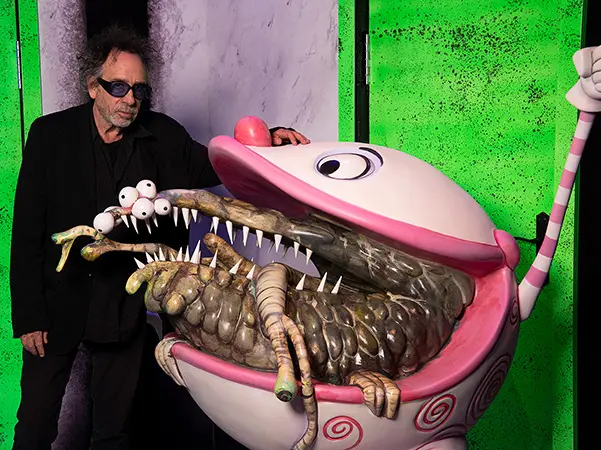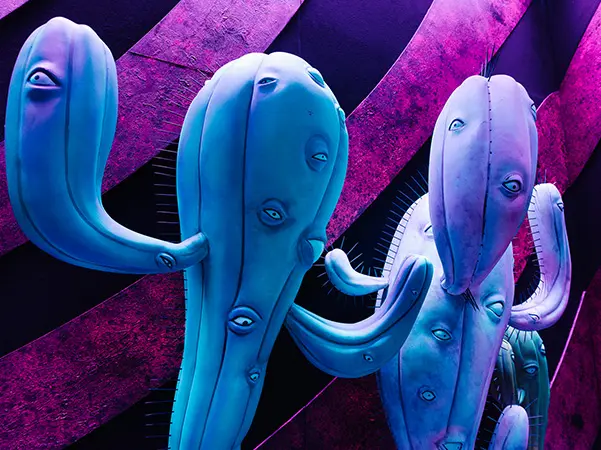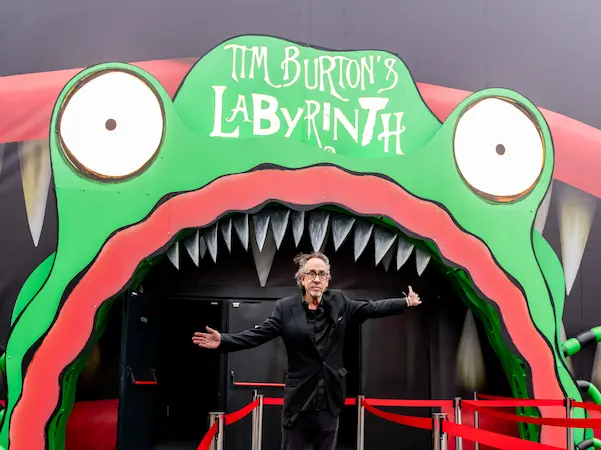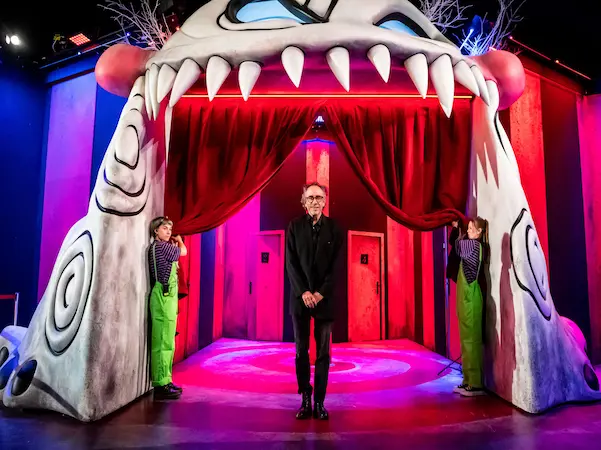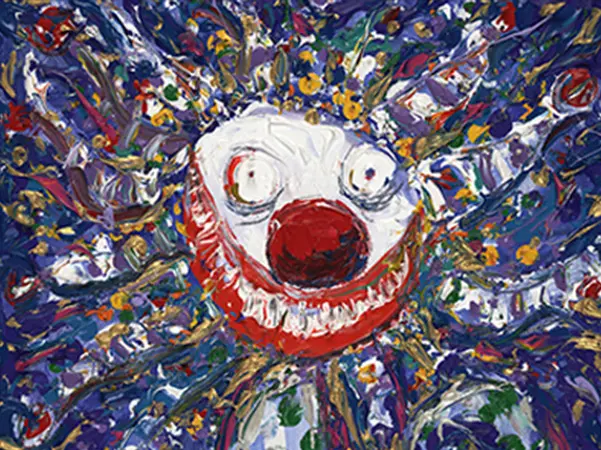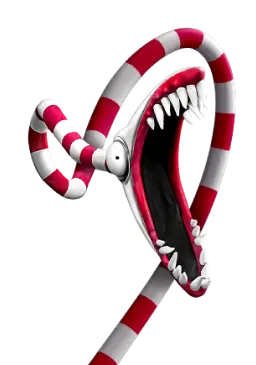 TIM BURTON
The artist and director Tim Burton is one of the most fascinating filmmakers of his time. His characteristic style marked his films such as Beetlejuice (1988), Batman (1989), Edward Scissorhands (1990), The Nightmare Before Christmas (1993), Charlie and the Chocolate Factory (2005), Corpse Bride (2005), Alice in Wonderland (2010) or Wednesday (2022), his most recent production by Netflix.
Long before becoming a director, Tim Burton's genius was expressed through drawing, painting and photography, which are part of his creative process today. Inventor of his own aesthetic, both mysterious and supernatural, Tim Burton is at the origin of many films and works that have become great classics of cinema.